When we think of ministry in Illinois, we think of
Opportunity.
There are so many lost people in our communities and God has strategically placed us where we need to be in order to reach them.
We have a sense of
Urgency
in our ministry. We believe that this is no time for church as usual. We must passionately and intentionally share the love of God in practical and relevant ways both inside and outside of our church buildings.
We embrace the
Vision
that God has given us to lead in the spiritual transformation of our world. Our churches, pastors, leaders and members joyfully accept their role as change agents in our culture.
God has called us, the love of Jesus Christ compels us and the Holy Spirit empowers us to share the Gospel and to see lives change! Join us!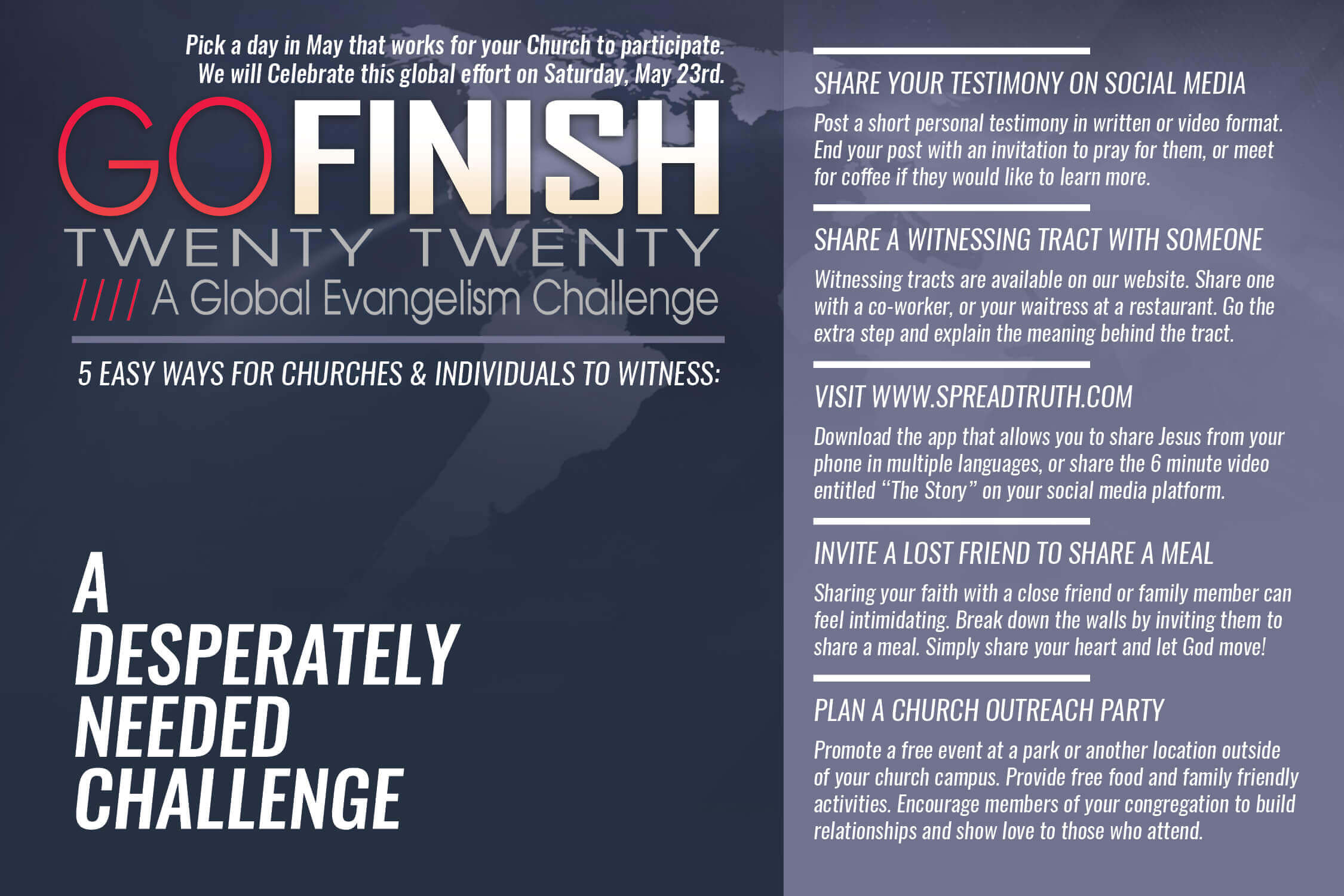 (Click the image for more information about the GO FINISH Challenge)